Related Content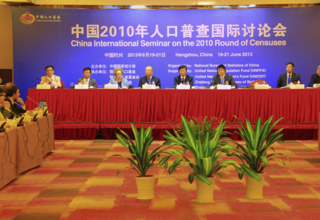 June 19, Hangzhou---With support from UNFPA, the United Nations Population Fund in China and UNICEF, the United Nations Children's Fund, National...
Population ageing refers to a process whereby a population ages, i.e. the proportion of older persons in the population increases relative to that of...
In 2013, UNFPA in China continued to support national capacity to promote linkages between changing population dynamics and development planning,...
Pages