As part of the United Nations Day celebration, the launch ceremony for youth online campaign UN China "Imagine 2030" was held today at the United Nations Compound in Beijing.
Initiated by the UN Subgroup on Youth, the campaign aims to bring to attention and stimulate action among Chinese youth on implementing the 2030 Agenda with its 17 Sustainable Devel-opment Goals (SDGs). The SDGs were adopted by world leaders in September 2015 to fight against inequality, boost shared prosperity and combat climate change.
Over the next three months, Chinese children and youth aged under 24 are encouraged to be creative in showing the world of 2030 in their imaginations subsequent to achievement of one of the SDGs. They can submit their works in any form, either by sending email to imagine.cn@one.un.org, or sharing on Weibo by joining the topic #畅想2030#. A total of 17 win-ners will be selected and invited to the UN China office for a face-to-face dialogue with UN China officials and UN China "Imagine 2030" Campaign Advocate Mr. Li Xiaopeng.
"Today's event, which aligns with the establishment of the United Nations, is aimed at recog-nizing the role that you, as young people, will play in driving the next phase of development in China and globally," the UN Resident Coordinator Mr. Nicholas Rosellini addressed in his speech.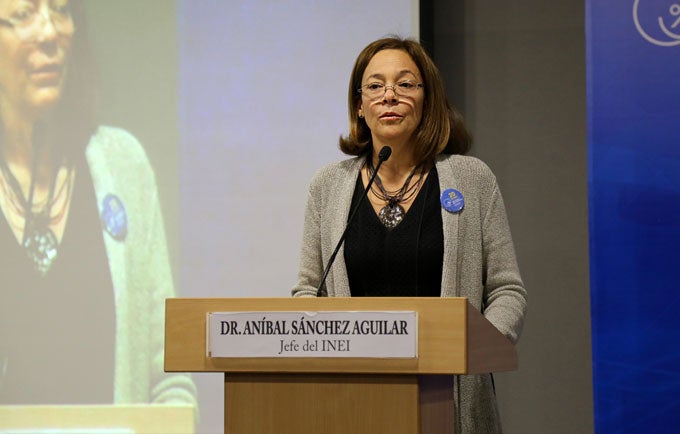 With 278 million young people aged between 10 and 24, China hosts the second largest young population in the world. The SDGs are cross-cutting, giving young people the opportunity to reflect on the world today from various perspectives and envision the future with specific changes that would make it a better place.
Following Mr. Rosellini's remarks, the Olympic Games champion Mr. Li Xiaopeng delivered his speech in fluent English, sharing his experience and encouraged young people to participate in shaping the future of the world and becoming part of its development.
"I believe this campaign will engage millions of Chinese young people on SDGs and the imagi-nations of Chinese young generation of the world in 2030 will inspire our work immensely," said Mr. Li.
By kicking off the campaign, Li also handed over the drawing of his four-year-old daughter to Mr. Rosellini as the first submission. Five students from Zhongguancun No.3 Primary School also submitted their joint drawing.
The launch ceremony was followed by a panel discussion, with eight youth experts from four UN agencies including the United Nations Population Fund (UNFPA), the United Nations Development Program (UNDP), the UN Environment and UN Women, and four youth organizations including the All China Youth Federation, Youthink Center, Beijing Volunteer Service Federation and Model UN. They shared their experience of working in UN and youth related issues, and encouraged all Chinese young people to aim high and work hard.
More than 150 young people from UN System in China, key Chinese youth organizations, net-works and universities participated in the event.
UN System in China
The UN System in China consists of 25 UN funds, programs and specialized agencies resident in China. All UN entities in China work in partnership with governmental and non-governmental organizations at various levels to support the Government to implement its national development objectives as well as Internationally Agreed Development Goals, including the Sustainable Development Goals. UN in China focuses its work on Poverty Reduction and Equitable Development, Improved and Sustainable Environment, and Enhanced Global Engagement.
UN Subgroup on Youth
The UN Subgroup on Youth consists of 12 UN agencies in China working on the issue of youth development. The subgroup works to foster information exchange, propose national campaigns, produce shared knowledge products and promote meaningful youth participation among UN agencies on youth related issues. Currently the subgroup is chaired by the United Nations Popu-lation Fund (UNFPA) and co-chaired by the United Nations Children's Fund (UNICEF).