BABATUNDE AHONSI
          UNFPA REPRESENTATIVE/CHINA & COUNTRY DIRECTOR/MONGOLIA
Updated 6 November 2019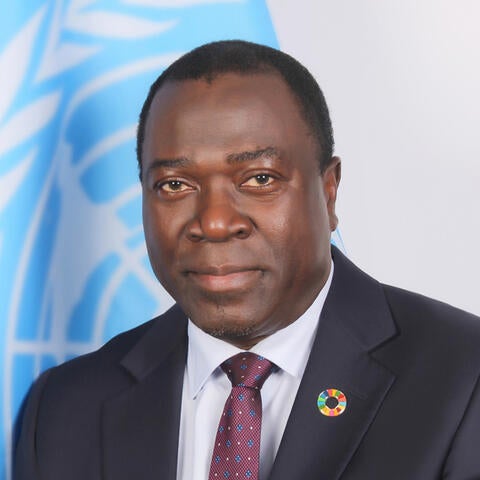 Dr. Babatunde A. Ahonsi took up his position as UNFPA Representative in China on 23 January 2017 and began to serve concurrently as Country Director for Mongolia on 01 September 2019. Before joining UNFPA in China, he served as the UNFPA Representative in Ghana from August 2014 to January 2017.
Prior to joining the United Nations, Dr. Ahonsi held two senior international positions. He served as Senior Program Officer with the Ford Foundation (Office for West Africa) 1997-2008, where his work contributed to the fielding of several important national policy initiatives, and the emergence of several internationally reputable indigenous NGOs in the women's rights, youth development & sexual and reproductive health (SRH) fields across West Africa. As Population Council's Country Director for Nigeria, 2010-2014, he oversaw significant expansion and deepening of its programs in SRH, gender and youth.   He had also lectured at federal universities in Ilorin, Calabar and Lagos, Nigeria during the late 1980s and from 1993-1997.
Dr. Ahonsi has served as a Trustee of International Women's Health Coalition, New York (2010-2014), and on the inaugural Board of the UN University's International Institute for Global Health, Kuala Lumpur (2008-2014). He also served on the External Advisory Group for the development of UNFPA's 2014-2017 Strategic Plan (New York, 2013), the Gender and Rights Advisory Panel of the WHO's Department of Reproductive Health & Research (Geneva; 2002-2008), and the Task Force for the Gendering of all Activities and Structures of CODESRIA (Dakar: 1996). He was a guest researcher at the Nordic Africa Institute, Uppsala, Sweden (Jan-March 2009). He has published widely in scientific journals and books and is a member of the Editorial Boards of African Population Studies, Journal of Integrative Medicine, and African Journal of Reproductive Health. 
Dr. Ahonsi is a national of Nigeria and holds a BSc (First Class Honors) degree in Sociology from the University of Lagos, Nigeria; and a PhD in Population Studies from the London School of Economics and Political Science, England.