Related Content
I am profoundly saddened to learn of the death of former Executive Director of UNFPA Dr. Nafis Sadik, proud champion of choice and tireless advocate...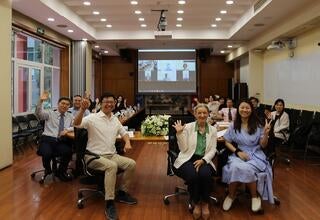 In the lead up to World Population Day, UNFPA, the United Nations sexual and reproductive health agency and Yishan organized a salon on the...
World Population Day offers a moment to celebrate human progress. Our world, despite its challenges, is one where higher shares of people are...
Pages